Redline Athletics, the powerhouse youth performance training franchise, is growing! With their unique focus on specialized fitness for young athletes ages 8 to 18, they're meeting needs and making a positive impact in communities across the nation.
We spoke with Ronit Patel, Owner of the newly opened Sugar Land, Texas location, to hear what attracted him to the franchise concept, and what his hopes are for his first year of operation.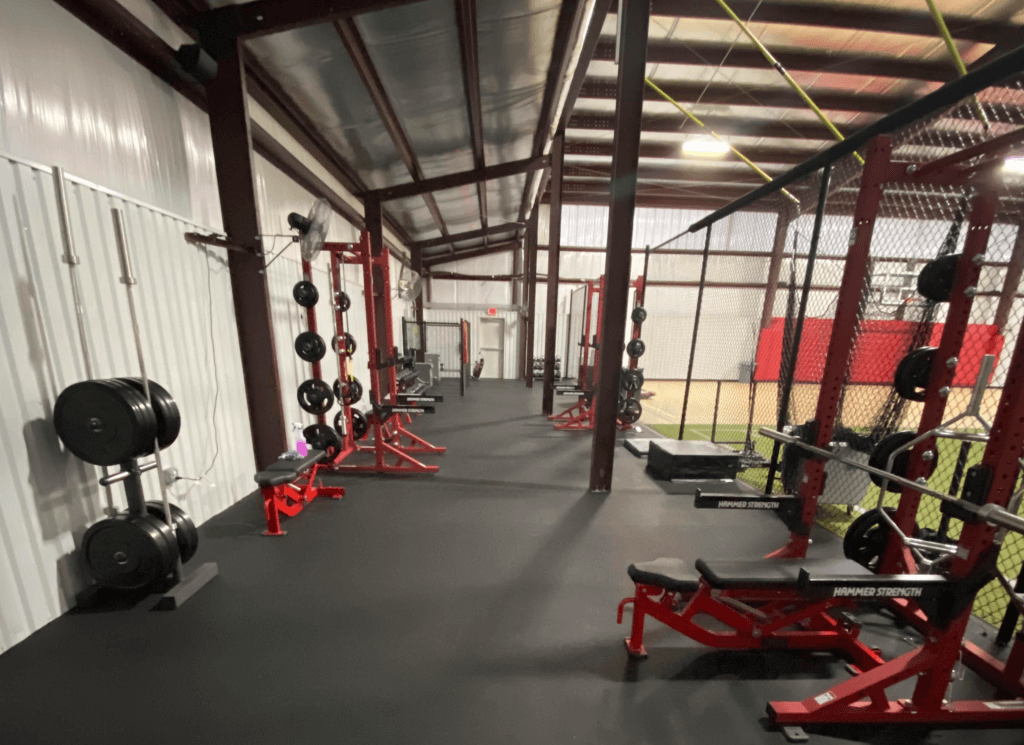 What was your background before becoming a Redline Franchisee?
Owner Ronit Patel has an impressive resume. "I have been in Corporate Finance for the past 15 years and I've worked at a handful of Fortune 100 companies", says Patel. What's more, he continues to hold down his full-time finance job while opening his Redline Center and balancing his responsibilities as an owner.
Why did you choose to get involved in Redline Athletics?
"I was looking for a franchise opportunity that blended my passion for sports, training, and working with kids. Redline was the perfect fit", explains Patel, father of 2 beautiful girls. He continued that what really stood out was how "Redline differentiated themselves with Fusionetics and the structured approach to training". Redline has made it clear they're not just a gym for young members, they're training youth athletes to perform at their best. That's were Fusionetics, an evidence-based movement performance solution, plays an important role in injury prevention and recovery. Truly training athletes how to move.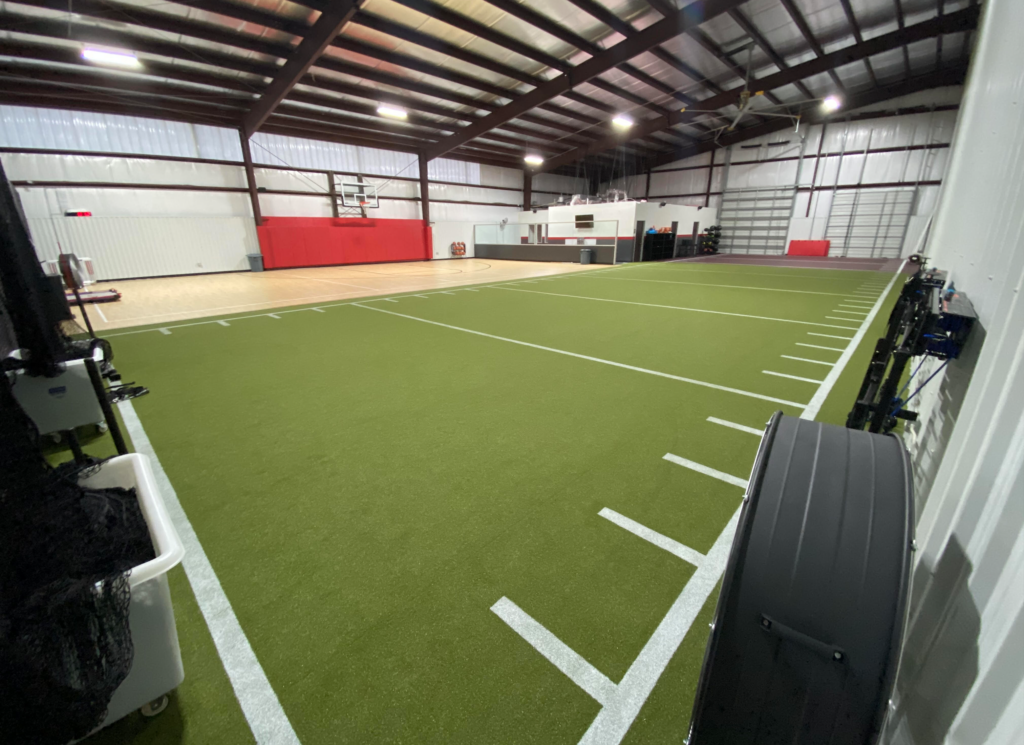 What makes your location unique?
"Our team", say Patel confidently. "As an owner, I am so very fortunate to have found the people I did to fill our roles.  Everyone on our team is so good at what they do, they make it look easy. The kids feed off the energy they bring and the camaraderie among the team can be felt by our athletes and parents." Patel's staff isn't just energetic however, they're all experienced and educated athletes. Of his upper management, his General Manager was a collegiate basketball player and holds a degree in Sports Management, and his Director of Sports Performance was a collegiate football player and holds a bachelor's in Sports Management and a Master's in Kinesiology, along with numerous strength and conditioning certifications.
It's this expertise and passion for specialized youth athletic training that is already making an impact on athletes, families, and the Sugar Land community. Beyond their dedication to elevating youth athletes' performance to achieve or surpass their personal goals, they strive to create a positive culture and be a family for every one of their members. "We want to give them a sense of hard work, discipline, and teamwork that will hopefully translate into their everyday life", adds Patel.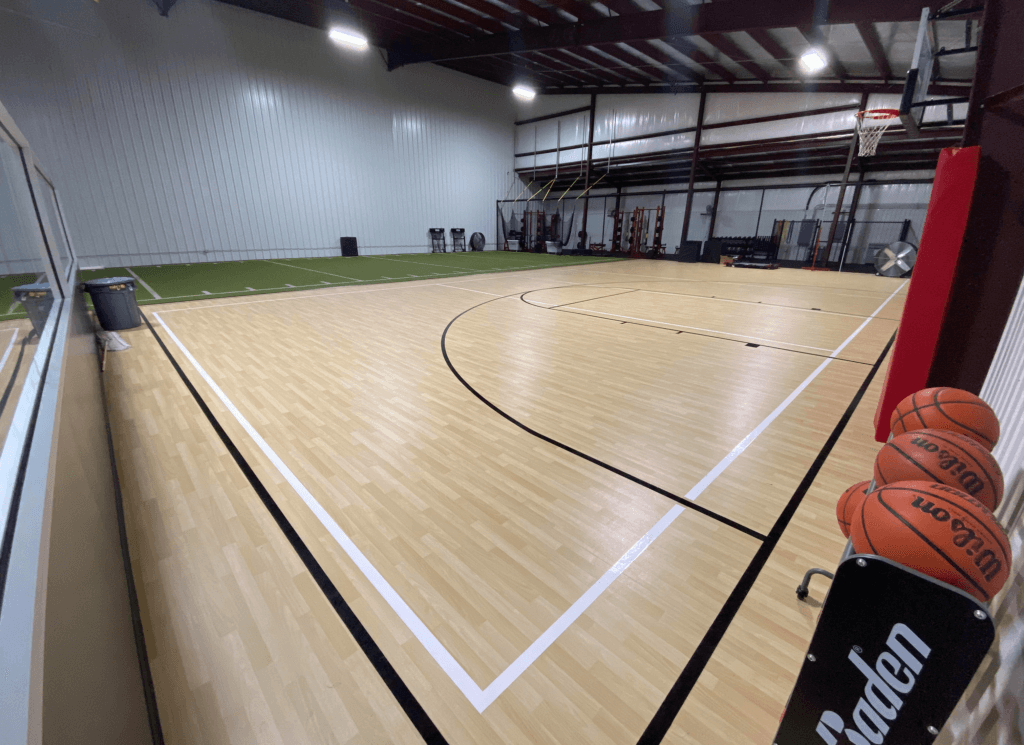 Explain how the Redline Support Center Team has set you up to be successful.
"The Redline team has given our staff the operational tools to succeed along with constant coaching and feedback", says Patel. "As a new franchisee, we have weekly calls to ensure we are fully supported and the Regional Developer for my area has been invaluable." And that's the beauty of a franchise system done right; the freedom to be a business owner with tried-and-true resources, tools, and operations.
When asked about Patel's first-year goals, they're aiming to sign up 150 – 200 new members and watch their athletes excel on the field and court!
Do you have a passion for sports and working with youth athletes? Check out the franchise opportunities with Redline Athletics and bring specialized youth performance training to your community! Click here for more info: https://redlineathletics.com/corporate/franchising.