Redline Athletics Morristown, the first location in the New York Metropolitan Region and the first in New Jersey, officially opened their doors in mid-October. The facility is off to a great start, with well over 100 members at the end of their second month in operation, and the momentum continues to build!
After deciding to start their own business, Eric and Kelly Gillenwater sought out a venture that they were passionate about and would have a lasting impact on their family and community. The decision to become Regional Developers with Redline Athletics quickly became an obvious one.
As parents of youth athletes and members of their local and regional sports community, it was clear that the northern NJ market lacked an option as comprehensive as Redline. The Gillenwaters were extremely excited to bring the Redline brand to their region. Given its density and income demographics, their area made it an ideal market to focus on specialized sports performance training.
For the Gillenwaters, Redline Athletics fit perfectly with their professional and personal goals. What attracted them to the brand was the importance placed on protecting youth athletes from injury and teaching correct form and technique; all while building character and resilience. They constantly hear from members' parents, "I wish I had something like this when I was growing up."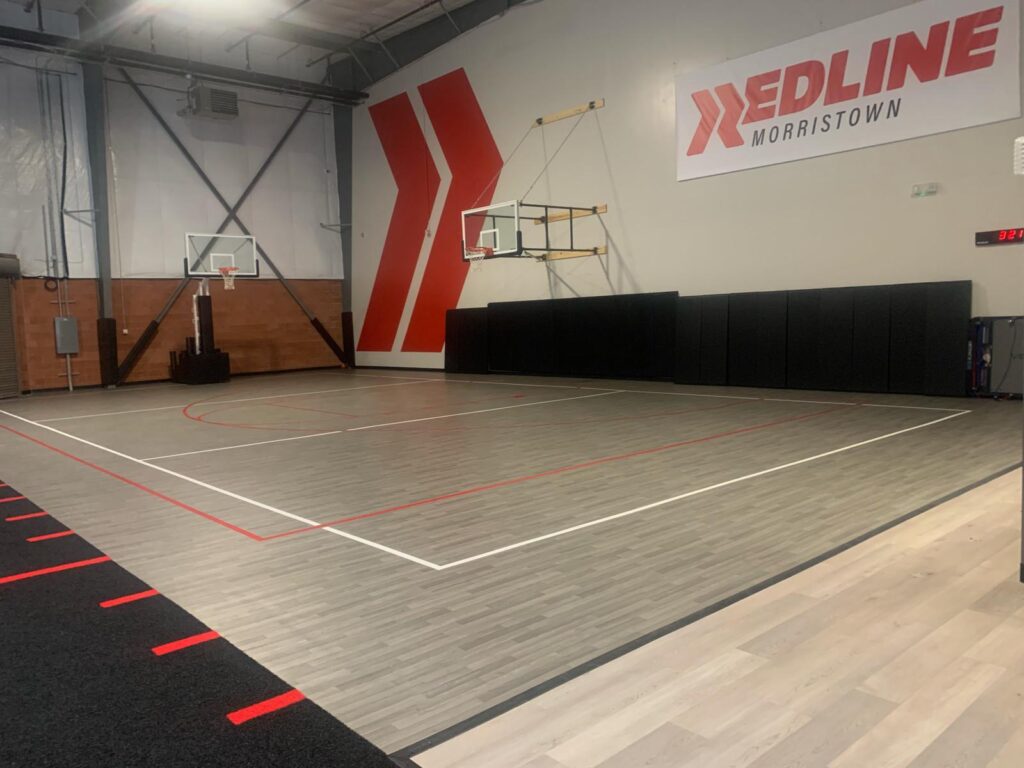 While there is no shortage of sports programs in northern NJ, there is no youth training center as comprehensive as Redline Athletics. That has already proved to be a significant differentiator in allowing them to impact their community. With this unique position in the market and focus on quality staffing with experienced collegiate athletes and trainers, they're confident they'll experience even stronger membership growth and interest in team and personal training, camps, clinics, and more!
The Gillenwaters are unique in that they plan to serve as owner-operators of each training facility in their region, creating economies of scale in management, marketing, purchasing, and programming. Their goal is to ensure a great experience while enabling members the flexibility and convenience of attending sessions, trainings, camps, clinics, etc., at any northern NJ Redline Athletics location.
With their excitement in building a well-established, regional brand that's all about delivering excellence in youth sports performance training, wellness, and resilience, they are already scouting out real estate for location #2; perhaps #3. Stay tuned…
Interested to learn more about franchising with Redline Athletics? Visit our website for more information. https://redlineathletics.com/corporate/franchising