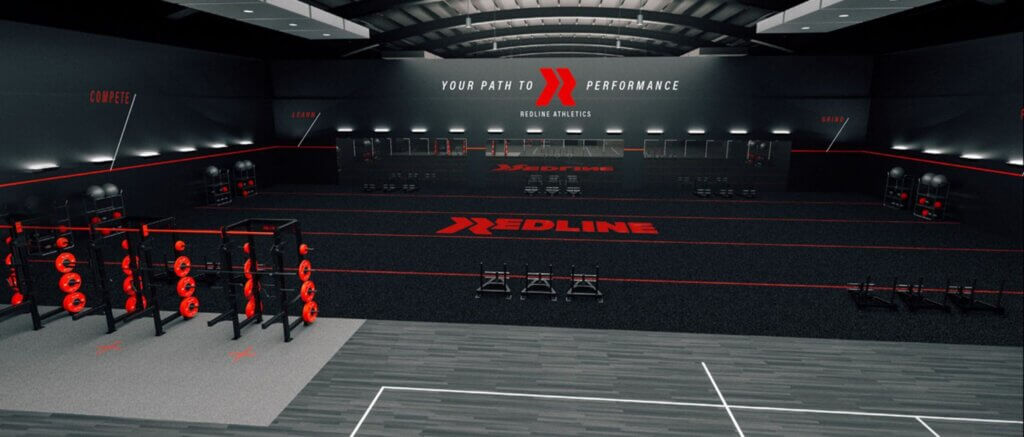 As Redline Athletics continues on their path with national growth, we sat down with husband and wife owners, Jim and Tracy MacNaughton of the newly opened Peachtree Corners, GA location. They have their sights set on big things as they establish their new business in their community.
What was your background before becoming a Redline Franchisee?
"Jim was in sales at a Fortune 500 company", says Tracy, "and I was a Pricing Manager for a technology company." After establishing their careers in the corporate world, they were looking for an opportunity to invest in a business they could be passionate about, Tracy explains. And Redline Athletics caught their attention.
What specifically attracted you to Redline?
Tracy says, "We are parents to 3 children who participate in sports, and the Redline model really fills a need in the youth athletic industry". Tracy went on to say that what stood out to them most were "the methods and the science behind the workouts."
Can you tell us a little bit about your location?
Besides being a convenient, central location able to service many of the surrounding areas, Tracy shared about their indoor Training Center for lacrosse and soccer. It's a great asset that's allowing them to serve more young athletes in sports that are gaining popularity in their area.
But their staff is the bedrock to their location. Tracy says, "Our Director of Sports Performance has extensive university-level strength and conditioning experience and was a collegiate football player. We also have a collegiate swimmer and a USA World Team weightlifter and collegiate track & field athlete on staff." It's this experience, expertise, and passion that is evident throughout the Redline Athletics system and what serves as the foundation for positively impacting young athletes.
How will your Redline Athletics Center impact your community?
Says Tracy, "We make it easy for families to have one place for their children to train, regardless of age, gender, or sport. And the ability to drop in whenever it's convenient is another benefit to families."
Additionally, the MacNaughtons are excited about the services they're offering their community. "We're a resource for local young athletes of all sports to get faster and stronger using science and technology. And being able to provide a place for athletes to train now will help them transition back into sports seasons without injury once they resume."
Explain how the Redline Support Team has set you up for success:
"They've walked us through the opening process and have helped with weekly troubleshooting calls", says Tracy of the Redline Team, who is diligent about providing franchise support at every level.
"With Redline," says Tracy, "we have access to tools like Fusionetics and MindBody", which she explains has allowed them to differentiate themselves in their market.
Highlight some of your goals for your first year open:
"Our goal," says Tracy, "is to reach a membership base of 175 members." And their great location, expert staff, and Support Team are already paving the way to making that goal a reality. In the near future, "we're looking to partner with 3D Lacrosse and other local organizations to provide clinics and team training."
Are you passionate about making a positive impact in the lives of young athletes in your community? Learn more about owning a Redline Athletics and what sets us apart in the thriving fitness industry by clicking here: https://redlineathletics.com/corporate/franchising.